Is the term New Media Art is still relevant in the 21st century? In this paper we are presenting Artistic Technology Research as dispositif and synergetic discipline for the agency of research and development in next cultures. In conclusion, a new taxonomy is needed.
This essay is published in A Peer Reviewed Journal About Back When Pluto Was a Planet edited by Christian Ulrik Andersen, Tatiana Bazzichelli, Armin Beverungen, Geoff Cox, and Kristoffer Gansing. ISSN: 2245-7607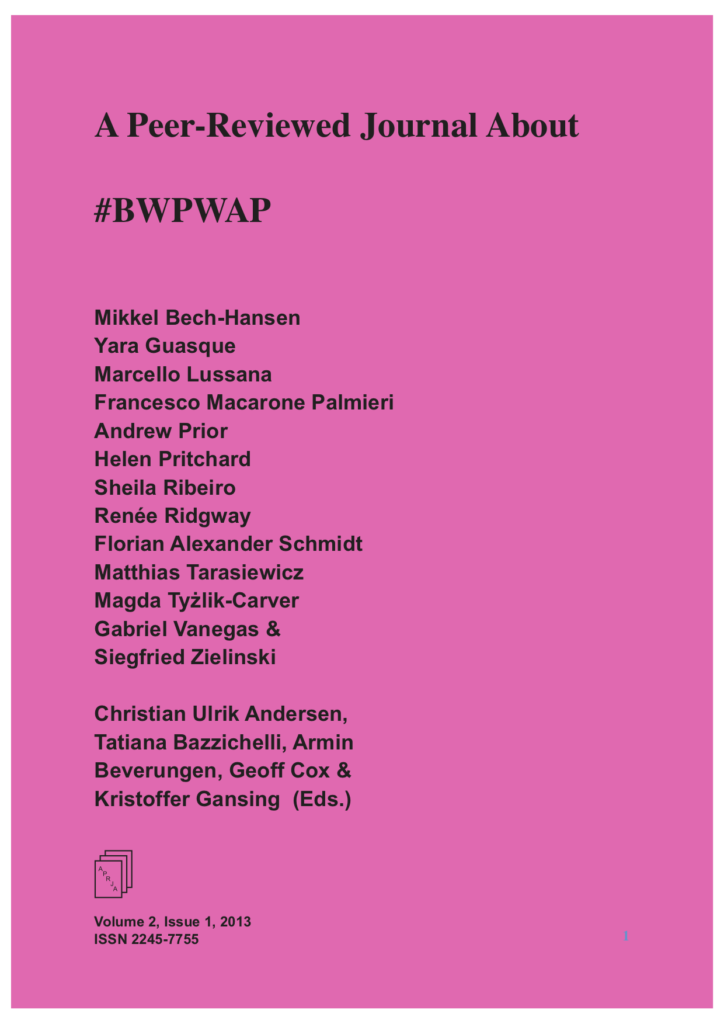 Critical Media Arts
Critical Media Arts reflect on new technologies and how they transform society. Similarly they offer a crucial laboratory for the development of new techniques and forms of presenting, structuring, and conveying knowledge. The book "When the Machine Made Art" for example points to the limits of critical arts and agency.
New Media Art
New Media Arts in the 21st century use distributed publics and identities. Additionally, new media artists present their artistic processes "coded" in the fragmentation of global networks. The terms post-internet art (Marisa Olson), really new media art and internet aware art (Guthrie Lonergan) describe a contemporary artistic and creative practice. This practice shows a world view and concept of reality that emerged from virtual space permeating real life. It created a fusion that led to something new: the hyperlocal world as we know it today (cf. Alex Soojung-Kim Pang and David Pescovitz "Cyberspace is dead").
Postmedia
Inke Arns describes the post-medial condition with the idea "code is law" (Lessig, Code is Law) and "Medialities, dispositives and performances accompanying and elaborating medial processes" (Mersch). Both ideas are essential to describe, reflect and visualize a contemporary practice in New Media Arts – if we want to keep this categorization or name alive.
759AD3F5D59BBAB9A2F45E9B2D2DA46F, 5F5A2FDF647E3CC92E5AF9C3C14E864A
You can find other content in regards to transmediale in the RIAT website post archive.