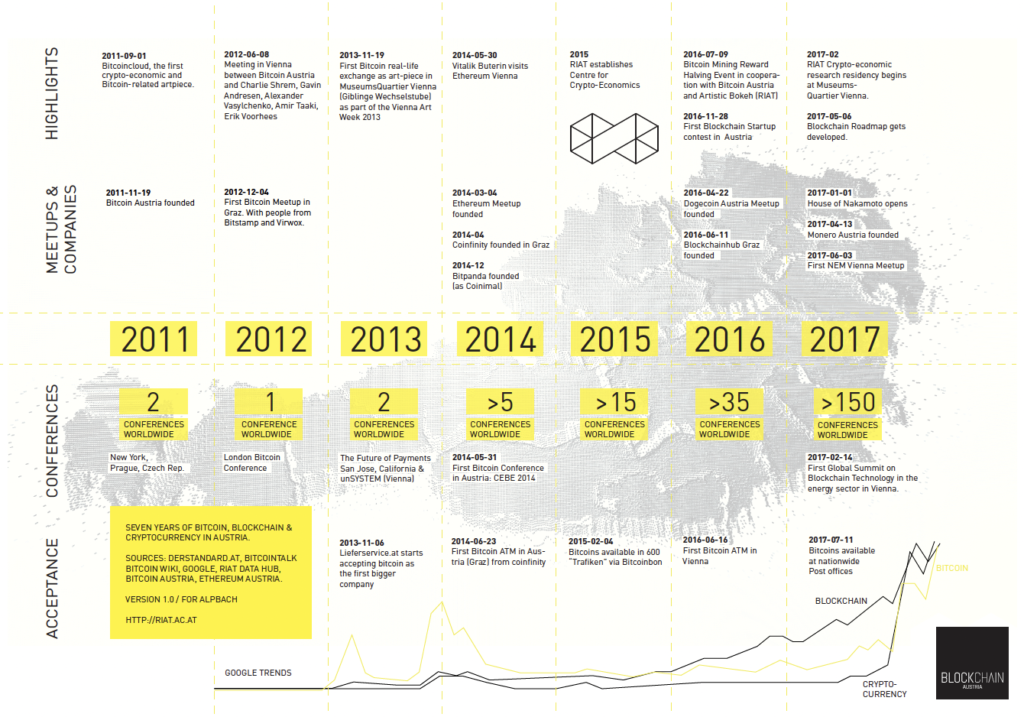 Bitcoin, Ethereum, Monero, Blockchain & Cryptocurrency in Austria
Seven years of Bitcoin, Blockchain & Cryptocurrency in Austria is an info-graphic by RIAT Institute. The research concluded findings from Bitcoin Austria, Ethereum Vienna as well as international researchers from the RIAT network. Initially shown at Forum Alpbach in 2017 the graphic outlines the past and future of Blockchain research in Austria, as well as their roots: informal cultures, coded cultures, cypherpunks and hackerspaces.
See also a related post about Crypto-Economics: Infrastructures and Artefacts, another publication produced by RIAT.
9000B8F913185BD39DFE09359525DCD1